With regret, our Chair-Elect Adam Philley has decided to resign his office due to professional and time constraints.  We thank Adam for his service to Area 6 as Louisiana State Chair and as Chair-Elect and wish him godspeed.
According to our bylaws, Area 6 must hold a special election to fill the current Chair-Elect position. This person would fill the remaining term as Chair Elect (through October 2019) and then would assume the position of Chair of Area 6 for the 2019-2021 term.  For this reason the Nominating Committee believed it was important to secure two nominees who are current members of the Board of Area 6 and were up to speed on our programming, issues, and initiatives.  Members of the nominating committee are Gary Bynum from Chattanooga, Tennessee; Tommy Steadman from Clinton, Mississippi; and Sondra Tucker, Past Chair, from Memphis, Tennessee.
A regular election will follow close on the heels of the special election.  We will elect a Treasurer, a Secretary, and a person to serve as Chair-Elect for the 2019-2021 term, and assume the office of Chair for the 2021-2023 term.  The Nominating Committee seeks nominations from the wider membership of Area 6 for any of these positions.  Please contact Sondra Tucker (sondratucker@gmail.com) if you are interested in serving with an enthusiastic group of folks to continue to develop our ringing community in Area 6!
VOTING IS NOW CLOSED
---
Melissa Emerson
Tennessee State Chair
MELISSA EMERSON is Director of Music Ministries at Calvary United Methodist Church in Nashville, where she oversees a vibrant multi-faceted ministry which includes vocal choirs, handbells, and brass. She originally hails from Iowa, but has been involved in music ministry for over 20 years in Maryland, Ohio, Iowa, and Tennessee. Her first introduction to handbells was when she was 16 and a friend at a neighboring church said, "You read music; you should learn how to ring music!"  Ever since then, she's rung or directed bells as much as her schedule allows. She is completing her second term as Tennessee State Chair for Area 6. She is an accomplished French horn player, and in her spare time competes in triathlons.
Larry Smith
Mississippi State Chair
DR. LARRY SMITH  spent six years teaching at Union University in Tennessee, then retired in 2014 after 30 years as a Professor of Music at the University of Southern Mississippi. He has two degrees from the University of Mississippi and the D.M.A. from Southwestern Baptist Theological Seminary. He is the founding director of European Handbell Festivals, the well-known USM Carillon Handbell choir, the Deep South Ringers community choir, and the sacred ensemble Singing Men. Larry remains an active member of NATS and ACDA, as well as HMA, where he currently serves as Mississippi State Chair. His hobbies include golf, traveling with his wife, Myrt, and bragging about their four amazing grandchildren.
Please watch your email inbox for a ballot from Handbell Musicians of America for this special election.
Area 6 Online Voting Instructions for Special Election
Area # of Handbell Musicians of America is handling all voting for its area board elections via electronic, online ballot.  To vote, members will need to log in to their member account, enter their selections in the online ballot, and submit it to confirm their selections.  Below are step-by-step instructions for voting.  But first, here are answers to some basic questions about the process.
When can I vote?
The voting period is MARCH 26 – APRIL 23, 2019.  Beginning at 7:00am (Central) on March 26, the VOTE NOW buttons on this page will go live, and the online ballot will be available for casting your vote.  The VOTE NOW button will disappear, making the ballot unavailable, at 11:00pm (Central) on April 23, 2019.
How do I access my online account?
If you are a member, you already have an account.  You simply need to enter your user name and password in the spaces indicated at the very top of this screen or when prompted after clicking the VOTE NOW button,  to access it online.  If you've forgotten your password or haven't yet created a username and password, follow these simple steps. Go to the national website, www.HandbellMusicians.org, click on the "Log In" link.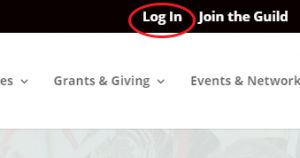 2. This will take you to the login page. If you've never logged in before, but you are a current member, then you already have an account. Since an account has already been created for you, DO NOT click on the "Create Account" button. Instead, click on the "Forgot Password" link.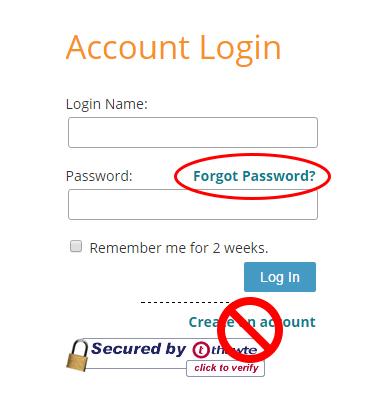 3.  This will take you to a page titled "Help with My Account"   This page is the place to be even if you haven't yet set up your username and password. You must enter the EMAIL CONTACT YOU PROVIDED WHEN YOU JOINED. If you are not sure what email address is on your account, or you have not yet provided an email address, please contact the national office by email at webmaster@handbellmusicians.org or by calling 937-438-0085.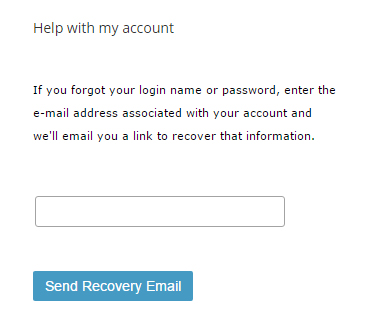 4. Once you have entered your email address, click on "Send Recovery Email." 5. This will generate an email message to the address you provided with a link to reset your password. Your login name is your email address.
What if I don't remember my username and/or password?
Follow the steps above.  An email will be generated to the email address provided with your log in credentials.
What if I don't have access to the Internet?  Is there another way vote?
To ensure each member only votes once, and to maintain the security of the voting process, only votes submitted through the online ballot will be accepted.  If you do not have a computer or Internet access at home, we recommend you utilize the computer services offered by your public library or seek the assistance of a friend or family member.
Where can I find information about the candidates?
Biographies, photos, and answers to basic questions for each candidate are included Facebook page of Handbell Musicians of America – Area 6 . That information is also available at area6.handbellmusicians.org/front/2019-special-election-for-chair-elect/.
How to Vote
Carefully review all candidate information and make note of your choices in each category before moving to the next step.
When the VOTE NOW button is active, between March 26 and April 23, 2019, click that button.
If you are not already logged in to your member account, you will be prompted to log in.
After logging in, you will be automatically directed to the voting ballot.  During the log in process, the system will confirm that you have not already voted and that the account you've logged in to has a current membership that includes voting privileges.
Carefully make your selections for ONE PERSON to fill the position of Chair-Elect for Area 6 (Special Election).

Review your ballot carefully to make sure it is correct.
Click submit at the bottom of the ballot to enter your final vote.
Once submitted, a vote cannot be changed or edited.  National and area staff and board members do not have access to the ballot or to submitted votes.
Votes will be counted and results calculated by the NEON database system and cannot be accessed or altered by staff or board members of Handbell Musicians of America.
Election results will be announced by the Area Board on or before May 1, 2019.
If you need assistance logging in to your account or setting up your username and password, please contact the national office at webmaster@handbellmusicians.org or by calling 937-438-0085.